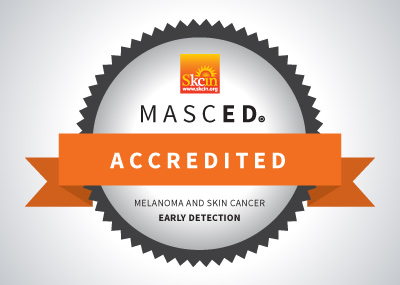 Congratulations to Ann Bradley-Whittaker for completing the MASCED Accreditation!
"Thank you for this valuable course on detecting potential melanoma and skin cancer on clients who i see at my place of work. I understand that i do not have the expertise to make diagnosis's, but sign posting clients to see the help of gp's and dermatologists is very important. I now have a better understanding and feel confident to be curious and engage in communication with clients, if the need arises."
Bradley-Whittaker would recommend the MASCED Accreditation to other industry professionals and rates the programme 5 stars.