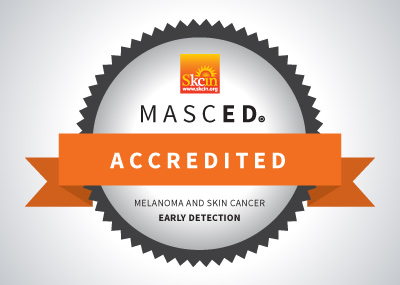 Congratulations to Lorraine Simm for completing the MASCED Accreditation!
"Thank you for offering such an insight and learning into skin cancer. I am a beauty and massage therapist and feel this is invaluable to everyone I treat. It has brought awareness to the various different types of skin cancers particularly on the nails and feet. Many thanks Lorraine Simm"
Lorraine Simm would recommend the MASCED Accreditation to other industry professionals and rates the programme 5 stars.