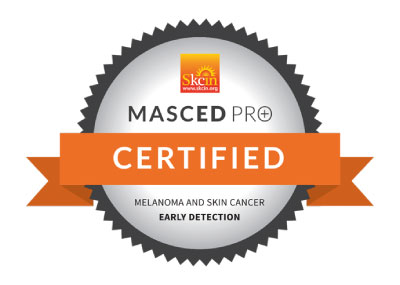 Congratulations to Lisa Shaw for completing the MASCED PRO Training Programme!
"I thoroughly enjoyed taking this course and i will recommend it to the nursing team i work alongside in pre operative assessment to become more aware of what to look out for and to sign post patients to their gp to any suspicious lesions/moles to help with early detection. I will keep my ruler in my pocket at work as a reminder and a tool."
Shaw would recommend the MASCED PRO Training Programme to other healthcare professionals and rates the programme 5 stars.