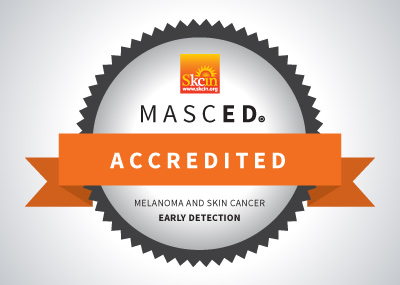 Congratulations to Leanne Gillmore for completing the MASCED Accreditation!
"Very valid feedback from one of new accredited users . Skcin, national skin charity is the organisation that developed and launched MASCED. We previously relied on donations and provided our training for free. Over 4000 professionals have had the training for free of any charge. We now make a small charge to help us sustain the training moving forward and all monies go towards development of education to support our work. I found this course very interesting and without my tutor telling me about it i would not have known it was even available, I assume the payment for the course goes to a charity which is great, I could not see anywhere that confirmed this so maybe you would get more people to sign up if they know that the money to get the accreditation is going to a charity, Thanks"
Leanne Gillmore would recommend the MASCED Accreditation to other industry professionals and rates the programme 5 stars.