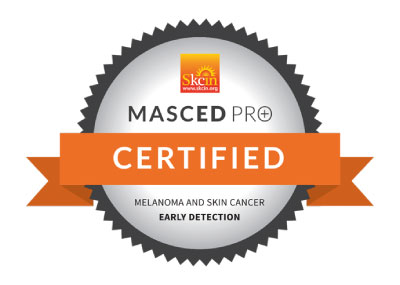 Congratulations to Carl Barton for completing the MASCED PRO Training Programme!
"Great knowledge and insight and easy to follow and understand. I've alerted clients to potentially concerning growths in the past and some were diagnosed as cancerous but this course has given me much more information and confidence to identify and discuss future concerns and clients. Some of the 'diagnosing' and identifying photos were ambiguous but that is the nature of these growths. Very glad i took the course. I'll be making sure all my staff take one of the courses you offer. Well done for providing this, i'm sure it'll save lives."
Carl Barton would recommend the MASCED PRO Training Programme to other healthcare professionals and rates the programme 5 stars.