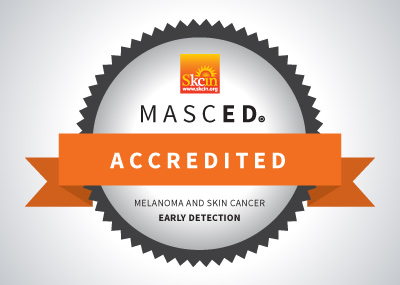 Congratulations to Gillian McKeever for completing the MASCED Accreditation!
"I am a lycon waxing specialist and intimate waxing is a huge part of my job, i see parts of clients bodies no one will see. I had a mole removed 3 weeks ago and currently awaiting results, i am extremely aware of moles on my clients now and recently detected a melanoma on my husband also. Only 2 weeks ago i found out an old friend who is only 34 also has been diagnosed with melanoma and it has spread to lymph nodes so i am actively spreading awareness on my social media."
Gillian McKeever would recommend the MASCED Accreditation to other industry professionals and rates the programme 5 stars.