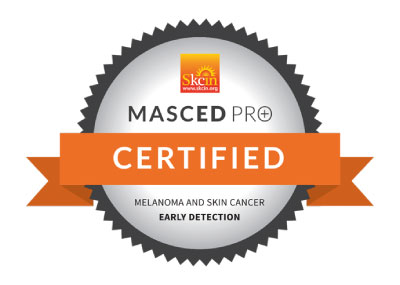 Congratulations to Amie Holder-Soares for completing the MASCED PRO Training Programme!
"Hi, thank you for the online course in melanoma and skin cancer early detection pro. As a dental hygienist/therapist and a facial aesthetics provider this is absolutely valuable information that could help save a life and also help to combat skin cancer in the u. K. We are in the prime position to raise concerns about any abnormalities of the skin. This course has given me the confidence to discuss concerns with patients/clients in a calm and professional manner without causing alarm. Kind regards, amie holder-soares. The cambridge hygienist get lippy facial aesthetics"
Amie Holder-Soares would recommend the MASCED PRO Training Programme to other healthcare professionals and rates the programme 5 stars.