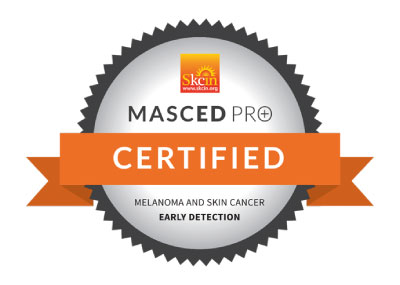 Congratulations to Sharon McHardy for completing the MASCED PRO Training Programme!
"I am a massage therapist in the community with a large, diverse range of clientele. I have advised clients in the past that they should get certain lesions checked, thankfully none have been diagnosed with any skin cancers. I thought this course was extremely beneficial in helping me identify specifically what to look for and it will be invaluable as i go forward in my career. Thank you for such a comprehensive and interesting course."
Sharon McHardy would recommend the MASCED PRO Training Programme to other healthcare professionals and rates the programme 5 stars.