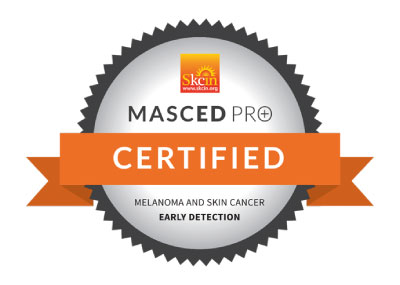 Congratulations to Julie Rhodes for completing the MASCED PRO Training Programme!
"This training programme is very well presented and very accessible. The images and descriptions are clear and concise helping the pupil to develop an understanding of the different presentations of the skin lesions. I have learned so much from this programme and would now feel much more confident in referring patients for further investigation using a more detailed rationale of areas of concern. Thank you"
Julie Rhodes would recommend the MASCED PRO Training Programme to other healthcare professionals and rates the programme 5 stars.