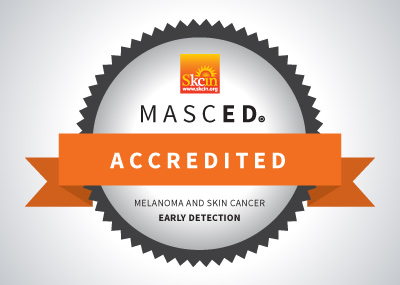 Congratulations to Kim Peate for completing the MASCED Accreditation!
"I am a skin cancer cns and have completed the course as i would like to promote it to beauticians and even healthcare professionals who would like to learn more about skin cancer detection. I think the course is fantastic, very simple, easy to understand and not overloaded with jargon. I feel the communication section is also very good part as i do find patients are extremely anxious when they come to us when being told its skin cancer, when sometimes its not. Great job skcin "
Kim Peate would recommend the MASCED Accreditation to other industry professionals and rates the programme 5 stars.