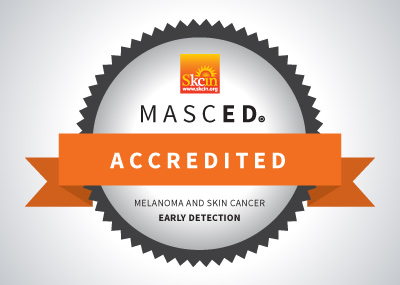 Congratulations to Tina Harrisskitt for completing the MASCED Accreditation!
"I now have a better understanding of skin cancer and would feel more confident in dealing with the situation if it arose. I work as a soft tissue therapist and see many people so this will be of great benefit to me and my clients. Many thanks Another Healthcare professional undertaking our training "
Tina Harrisskitt would recommend the MASCED Accreditation to other industry professionals and rates the programme 5 stars.