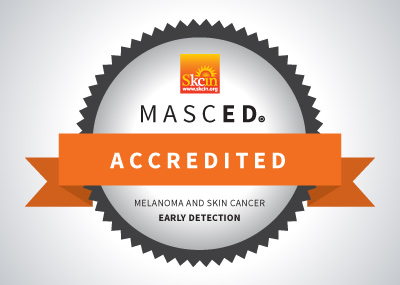 Congratulations to Amanda Bloomfield for completing the MASCED Accreditation!
"Good e-course. The abcde and efg strategies excellent way of remembering the guides. I have numerous moles myself and had quite a few removed over the years luckily non events but you never know. I have been unfortunate enough to have witnessed a modular melanoma do its worse so if i can nudge someone in the right direction i will be content."
Amanda Bloomfield would recommend the MASCED Accreditation to other industry professionals and rates the programme 5 stars.