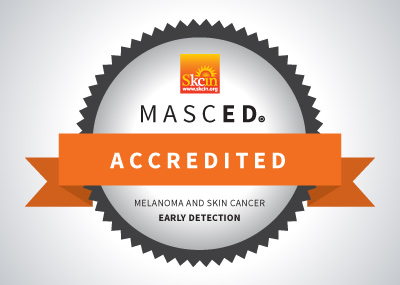 Congratulations to Katrina Myers for completing the MASCED Accreditation!
"This is a great programme for people in the beauty industry as we spend so much time with clients on a day to day basis and can see differences or changes that maybe the client will not see! We can advise our clients to get checked out if we see something suspect and now I know what to look for it could save someone's life! Great programme thank you for the opportunity in taking part."
Katrina Myers would recommend the MASCED Accreditation to other industry professionals and rates the programme 5 stars.